Don't forget to take care of yourself!
Posted on by worklife
I'm sorry the image of self-care ideas didn't show up when this post published this morning. Unfortunately I still can't get it to show up. So, here are a few new ones. Hope you find them helpful!
When we don't take the time to properly care for ourselves, it can have a big impact on our health. Self-care helps us maintain a healthy relationship with ourself and others, it helps to boost self-esteem, self-confidence and positive feelings. And who doesn't need more positive vibes in their life?
---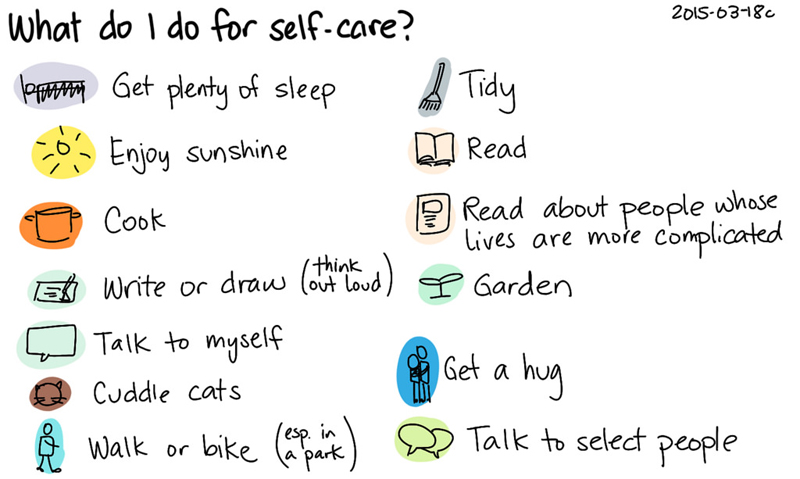 ---